Team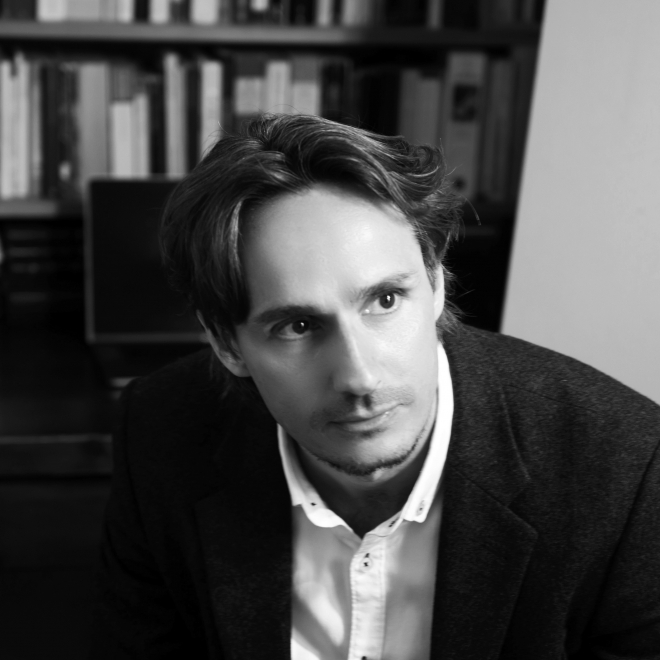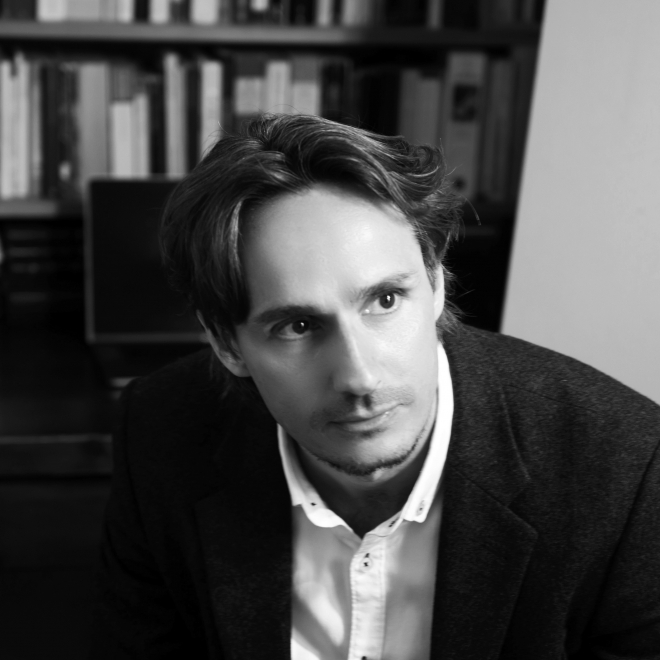 John Marshall is Executive Director of the World Ethical Data Foundation and CEO of the World Ethical Data Forum, leading global organisations that work on the full range of ethical and practical issues around data and information. 
A graduate of Cambridge University with a background in philosophy, mathematics and literature, John has worked with various governments and organisations, including the UN, on a wide range of issues, including cybersecurity, AI and data governance, sustainability, and critical infrastructure. His work with the World Ethical Data Foundation has explored ways to overcome cultural and linguistic obstacles to international diplomacy, ways in which technology might be used to minimise corruption and coercion in the democratic process, and currently concerns the development of the ERA Project, a language-neutral, censorship-resistant international, analytical archive intended in to give visibility, longevity, structure, and efficacy to all information and data relating to human rights and fundamental freedoms.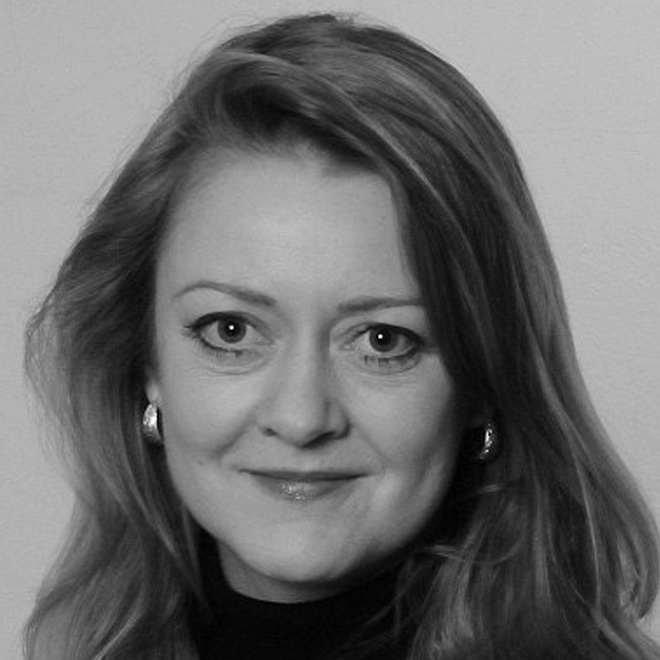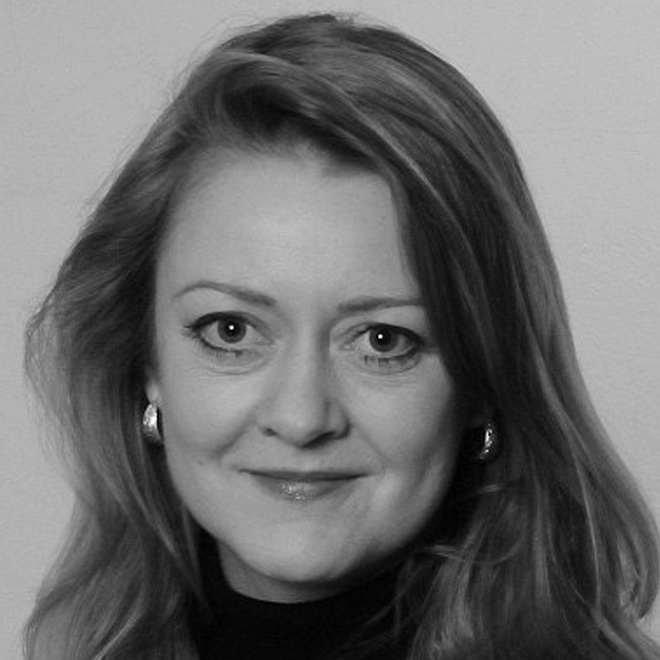 Annie Machon was an intelligence officer for the UK's Security Service, MI5, before resigning to help blow the whistle on the crimes and incompetence of the British spies in the 1990s.
She is now a media commentator, author, political campaigner, and international public speaker on a wide variety of geopolitical issues: security and intelligence, ethics and citizenship, the war on terror, the war on drugs, the war on whistleblowers, internet freedoms, press and media freedoms, secrecy legislation, civil liberties, the ongoing Middle East crises, totalitarianism and police states, accountability in government and business, as well as discussing her personal story of being 'on the run'.
In 2020 she was awarded the SA Award for Integrity in Intelligence by the Sam Adams Associates, a global group of ethically-minded intelligence, diplomatic and military personnel.
She served four years as the European Director of Law Enforcement Action Partnership, is a board member of https://worldethicaldata.org/, and an organiser of the critically acclaimed World Ethical Data Forum.
She has also featured in numerous films and TV documentaries including The Culture High, Digital Dissidents, The Mole: Undercover in North Korea, Disparaitre, The Secrets of the Spies, Espionnes, and Stasi, with more coming out soon.
Annie has an MA (Hons) Classics from Cambridge University.
Her new book, The Privacy Mission: Achieving Ethical Data for our Lives Online, has recently been shortlisted as a finalist in the Business Book of the Year Awards 2023.
Website: https://anniemachon.ch/about-annie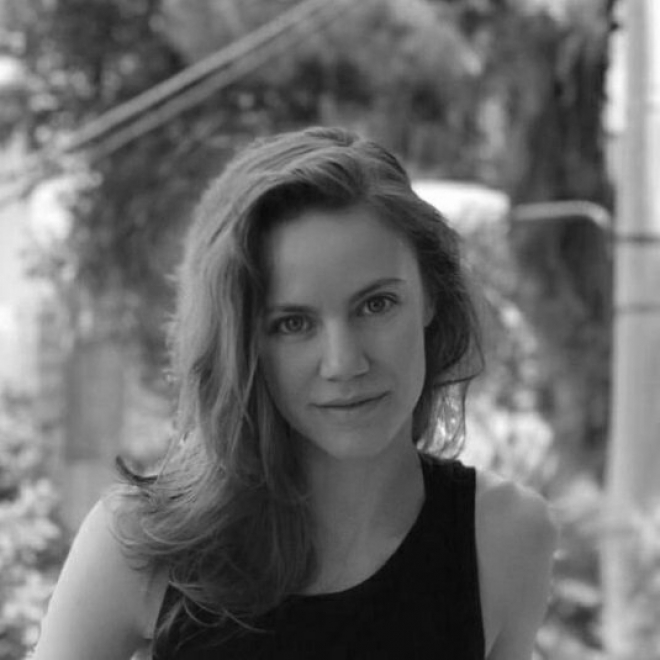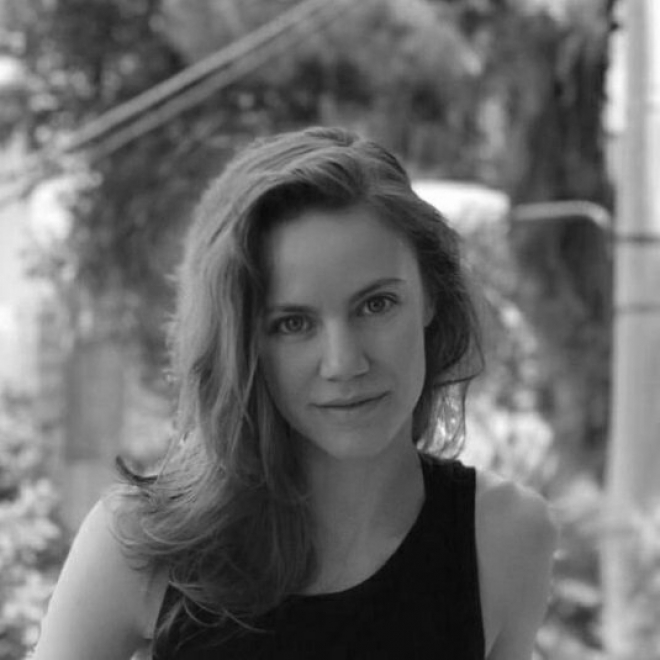 Anna Babkina is Head of Partnerships for the World Ethical Data Forum and Foundation.
Her work focuses on business development, research, and operational matters for both the forum and the foundation, with a keen interest in the topics of narratives around emerging technology, all things smart, and AI ethics. Among other things, she is currently involved in WEDF's ERA Project, a language-neutral international standard of classification for — and the storage and protection of — all data and information relating to human rights.
Prior to joining WEDF in 2018, she worked in several industries, developing expertise in international relations, consultancy, and project management for both multinational corporations and start-ups, starting one herself. During her free time, she is an avid reader, with a passion for chess and the arts.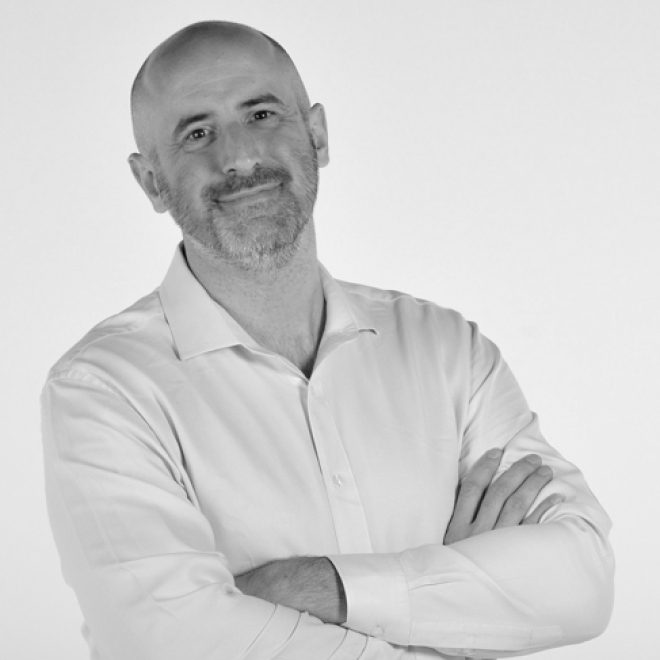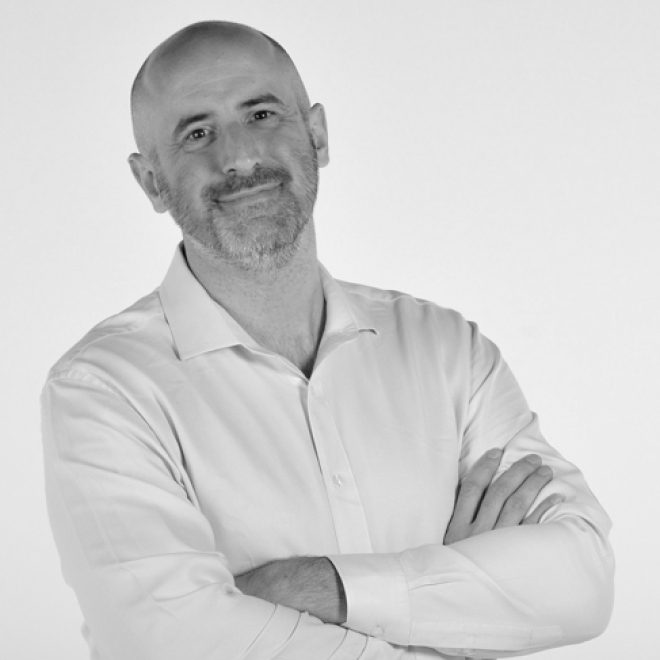 Alex Simm is the GCC Lead for the World Ethical Data Forum.
His background is in communications and behaviour, initially in conflict environments before moving to different disciplines, such as maternal health and child protection across Africa and Asia.
From Dubai, he divides his time between working on social impact projects in Africa and the Middle East to supporting dialogue and discussion through government-led events in the GCC, most recently in cybersecurity and advanced manufacturing.
He believes that the GCC is currently at a juncture of technological implementation, a crucial moment in time that requires a thoughtful approach to data ethics discourse, one which WEDF has a vital role to play.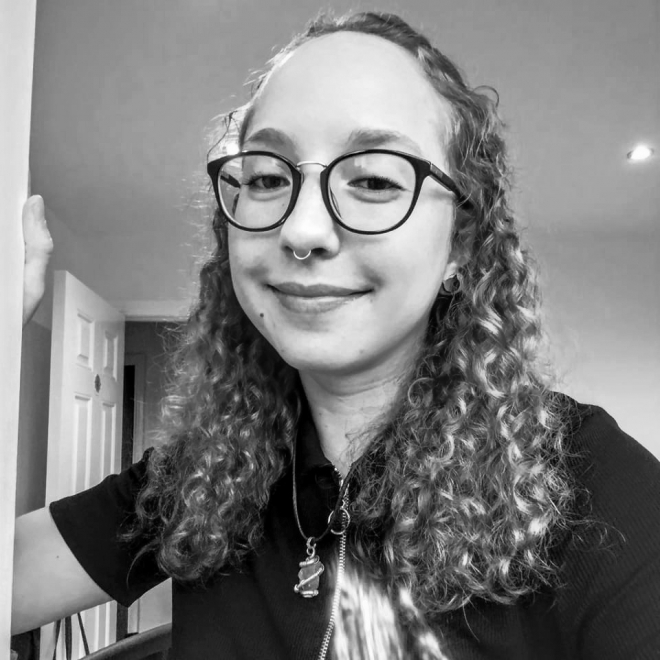 Gabriela Arriagada Bruneau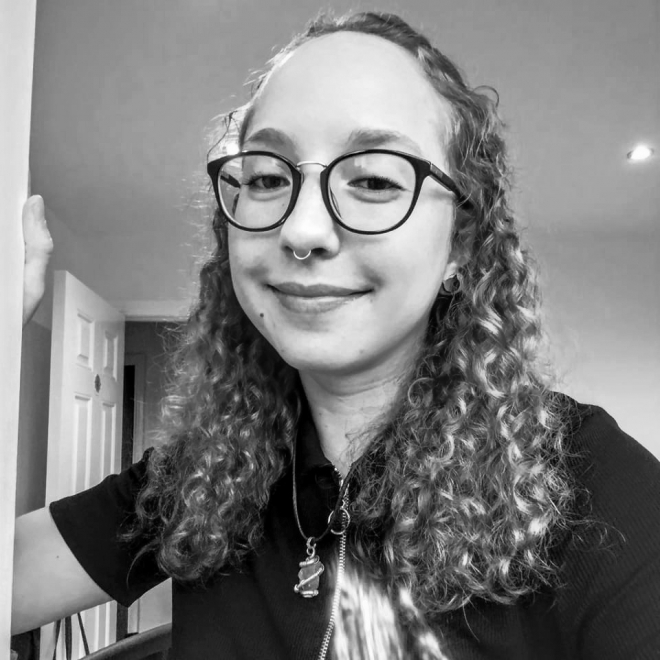 Gabriela Arriagada Bruneau
Gabriela Arriagada Bruneau is an Assistant Professor of AI and Data Ethics at the Pontifical Catholic University of Chile (UC) and Director of Applied Ethics and Training at a Chilean think tank called "Pensar en Red". She is a PhD candidate at the University of Leeds, England and holds an MSc in Philosophy from the University of Edinburgh.
She also co-leads the ETEG group for Early-Career researchers working on Ethics and Technology around the world. Her most recent work focuses on fairness, bias, transparency, explainability, and the relationship between causal inference and ethics of AI and data. 
She is committed to public outreach by creating awareness in the general public of the new ethical challenges data-based technologies bring to society.
In her free time, she enjoys playing video games, hiking, and hanging out with her cat.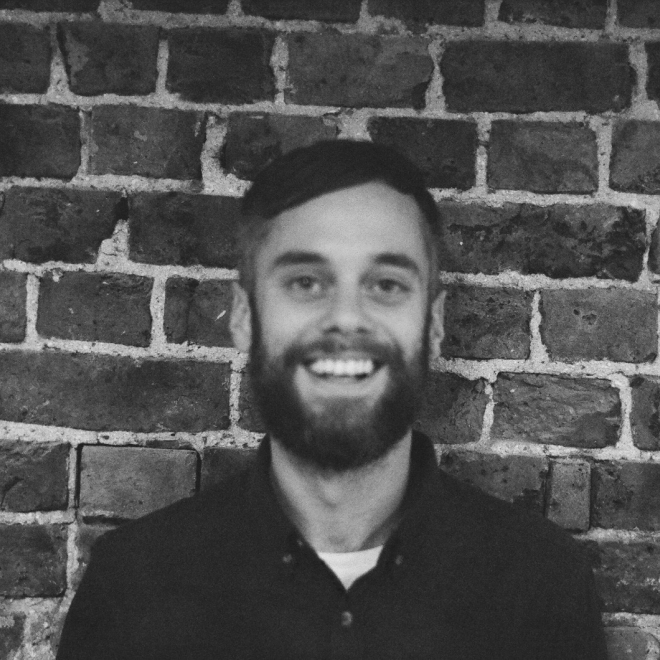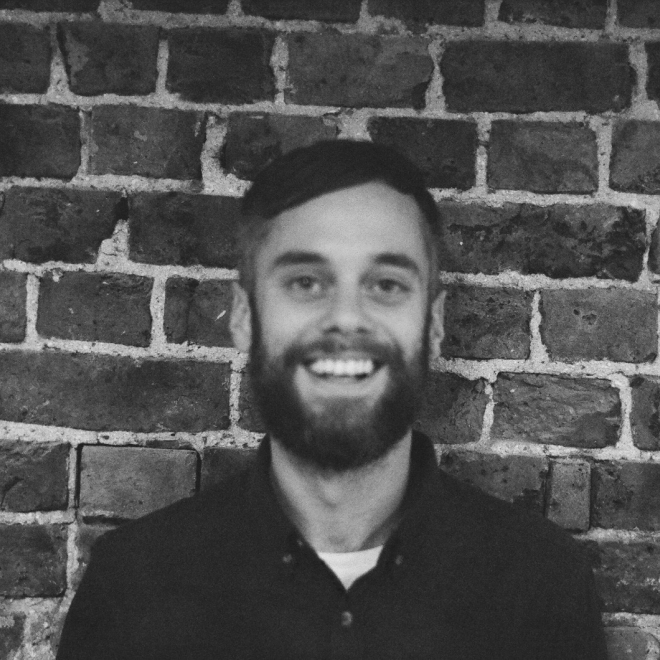 Matt Freemantle is the Event Lead at World Ethical Data Forum. He has built and developed multiple successful event teams for startups, media groups and music festivals; running 1,000+ events globally, ranging from 100 person 'Ted style' talks & business conferences through to 5,000 capacity festivals.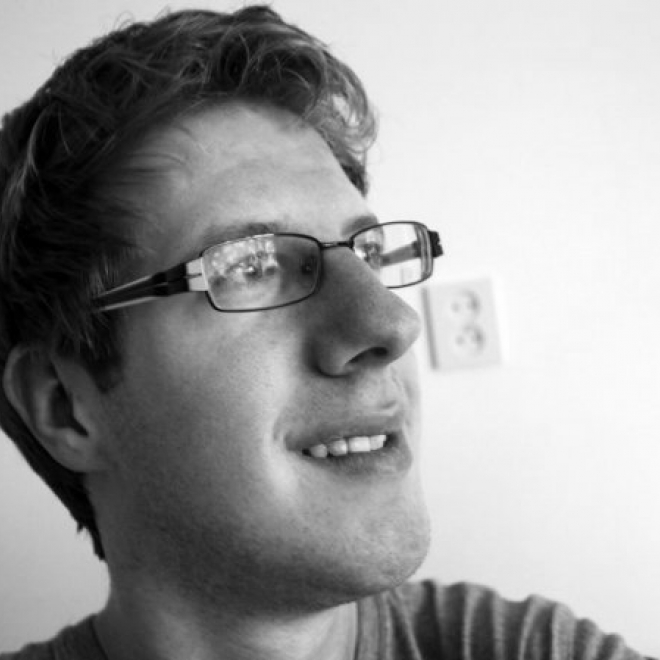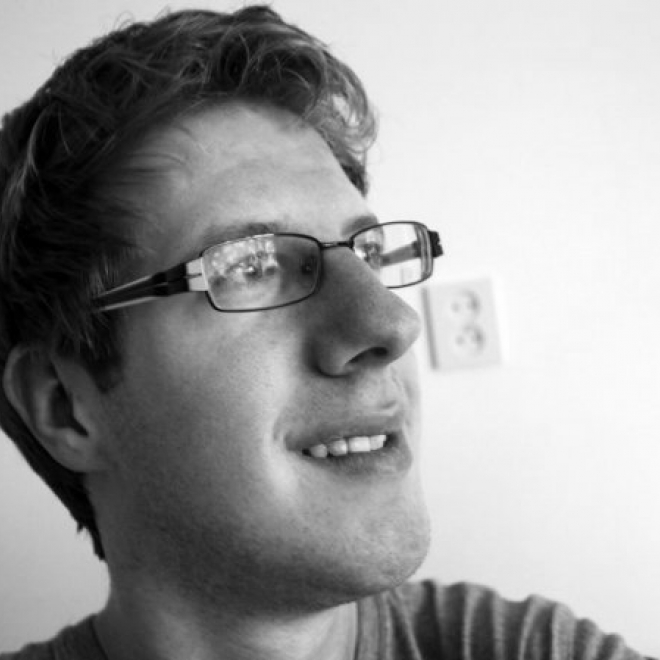 Sander Venema is an experienced software consultant/developer and author, who is concerned about the fast developing surveillance states which undermine civil liberties and human rights. He has a strong interest in free software & open-source, privacy-related topics, data, cryptography, programming and electronics. He is the director of software development company Asteroid Interactive based in The Netherlands, and also CTO & Data Protection Officer for WEDF. He has also been active as a public speaker about these topics.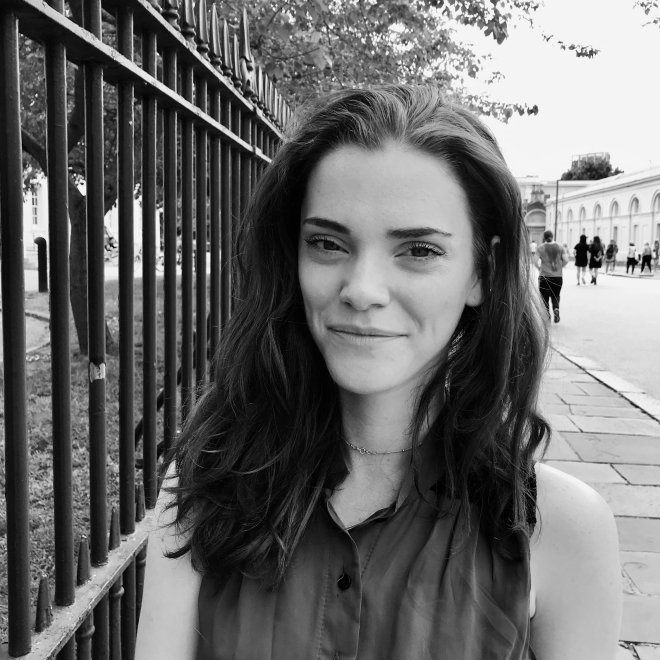 Research and Communications Officer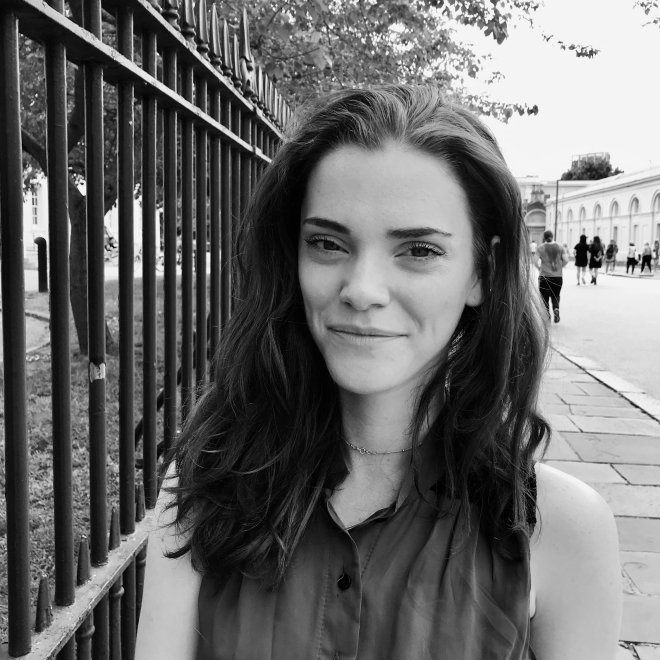 Catherine Keegan is a Research and Communications Officer at WEDF. She holds a BSc in Psychology with French and an MSc in Global Governance and Ethics, with a focus on data. While studying she assisted with research projects at the Berkman Klein Center and the Edgelands Institute.
Catherine is interested in exploring contemporary uses of data from social science and philosophical angles. Her Masters thesis critiqued the UK Department for Education's algorithmic standardization of A-Level grades in 2020 from the perspectives of equality of opportunity, AI ethics, and moral philosophy.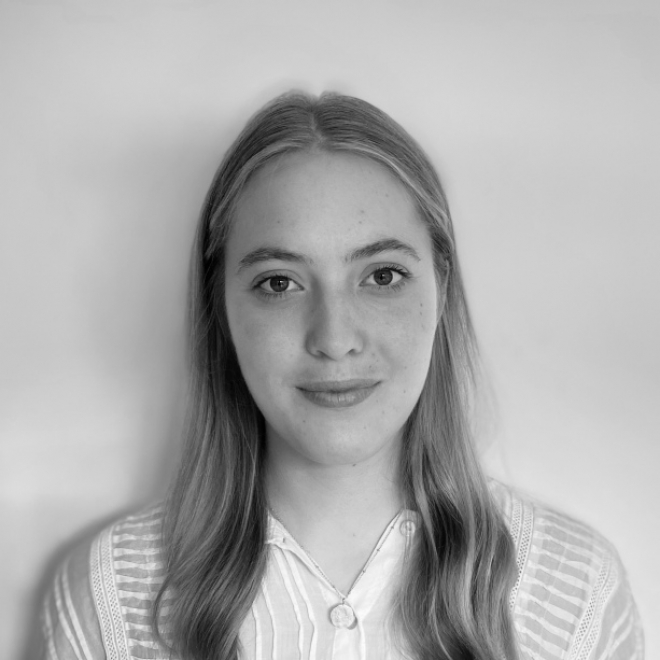 Research and Communication Officer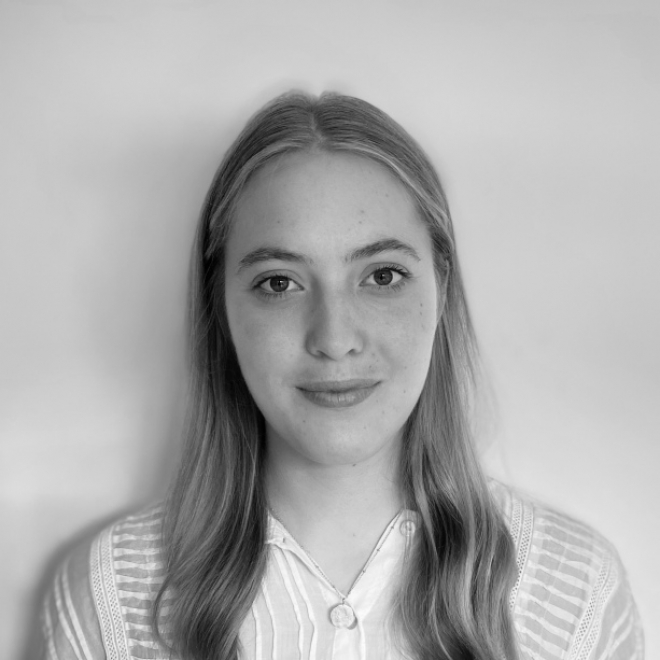 Kathryn Body is a Research & Communications Officer at the World Ethical Data Forum (WEDF). She has a strong background in Philosophy, Ethics and Law, and is currently in the first year of her PhD in the Department of Philosophy at the University of Bristol. Her interdisciplinary research project combines theoretical frameworks from phenomenology and embodiment theory in anthropology to examine people's lived experience during the COVID-19 pandemic. She obtained her MA degree in Medical Ethics and Law from King's College London in 2019 and a BA in Philosophy from the University of Kent in 2018. Her areas of expertise are applied ethics, moral epistemology, and health policy.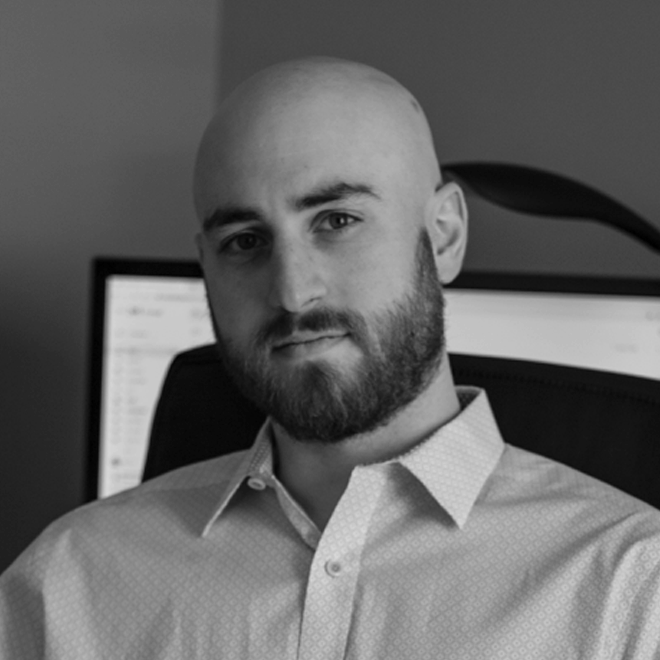 Partnerships and Communications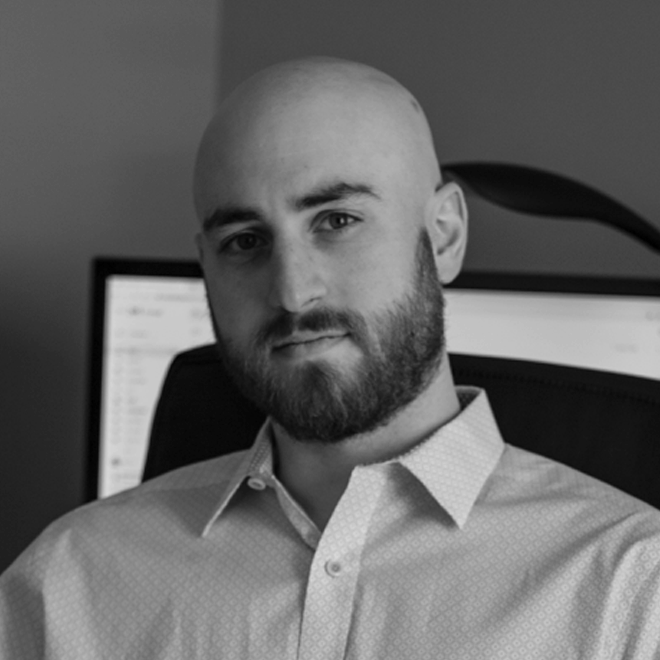 Mitch had his humble beginnings as a Digital Marketer who was exposed to two major problems: privacy and ethics. Embarking on a mission to solve these issues, Mitch has collaborated across multiple industries building compliant systems that help everyone understand their data and how we can best use it respectfully. With a passion for privacy, security, and technology, he designed a universally compliant video conferencing platform that stored no data leaving the server's blank. Now, armed with the right knowledge and experience, Mitch is sharing what he has learned to create a community that makes a difference for the future of the internet.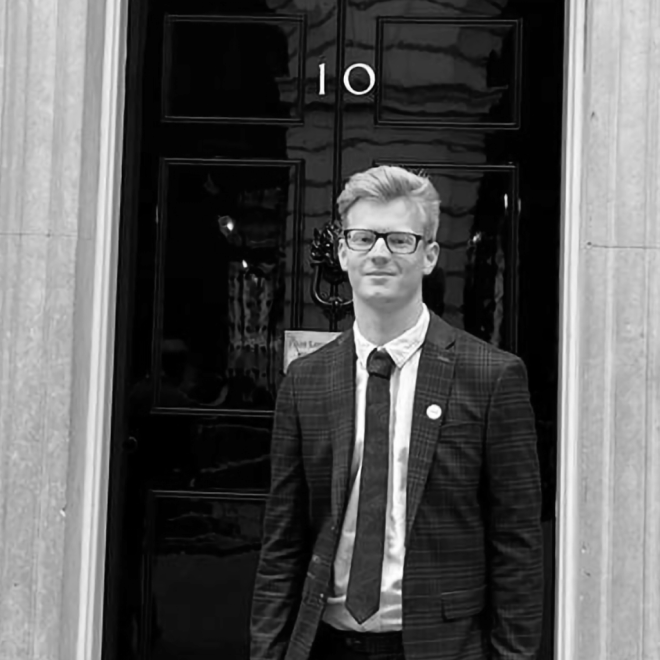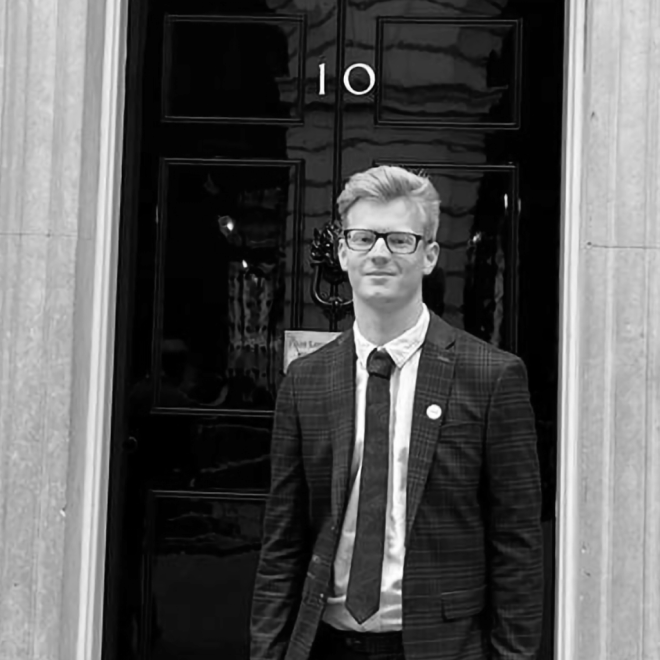 Jordan is Event Coordinator at the World Ethical Data Forum. With a background largely in political science and foreign policy, he holds a Master's degree in International Relations and Global Security, and earlier in 2022 was invited to become a Fellow of the Royal Geographical Society. Prior to taking up his current position with WEDF, Jordan worked for the Commonwealth Enterprise and Investment Council in Westminster, supporting the organisation of the Commonwealth Business Forum, part of the Commonwealth Heads of Government Meeting held in Kigali. As well as this, he has attended receptions at 10 Downing Street with the Prime Minister of the United Kingdom, and previously worked as a research assistant for a three-time Queen's Anniversary Prize for Research Excellence winning university.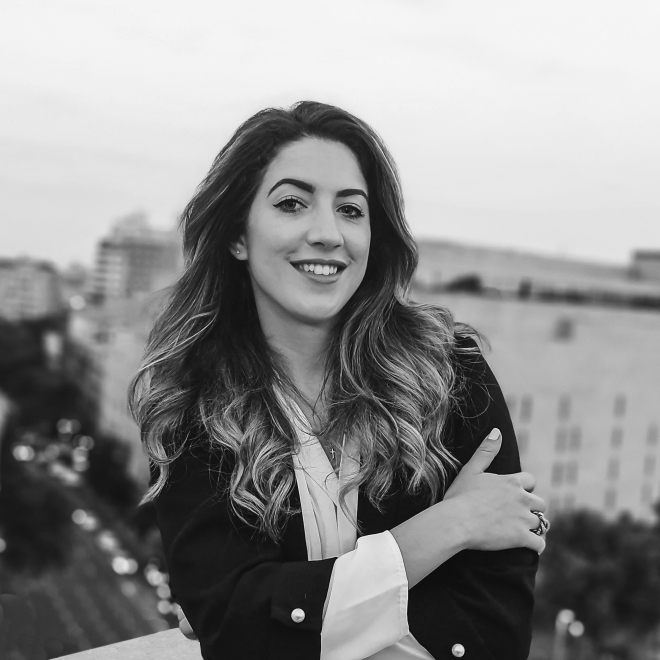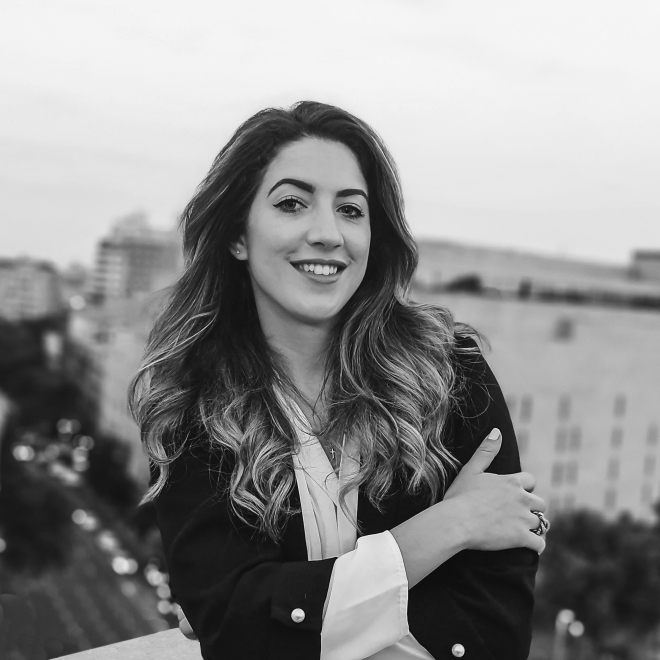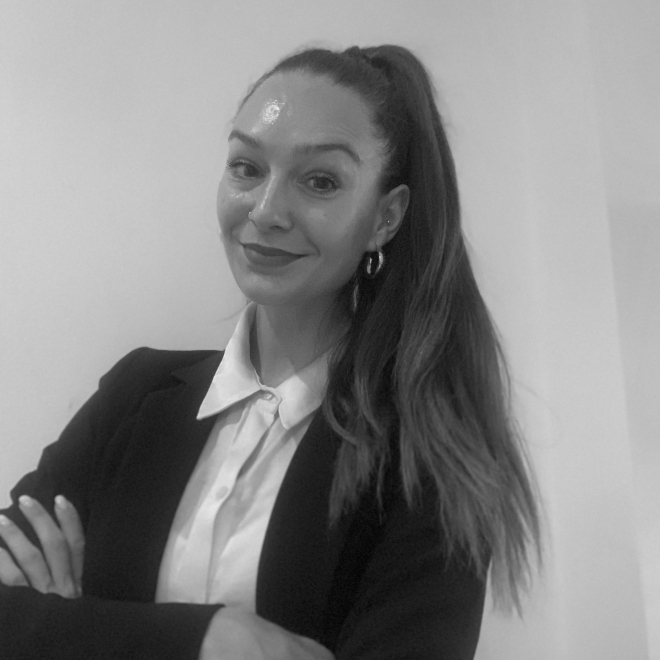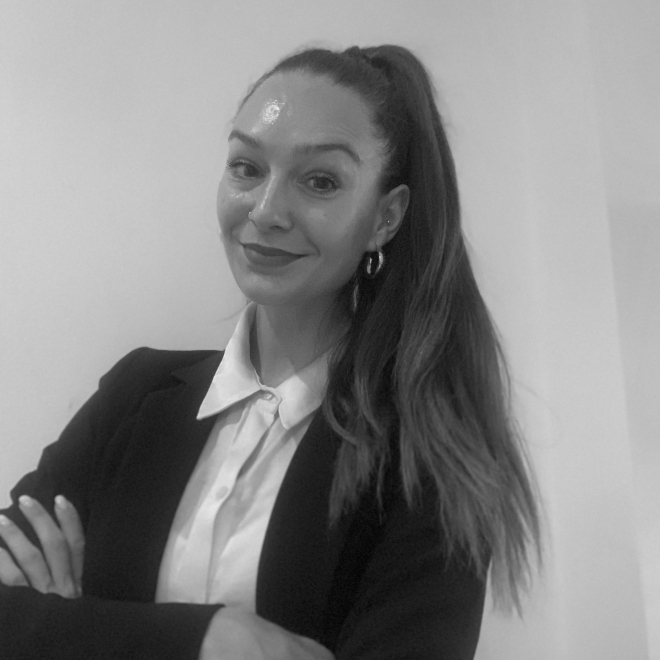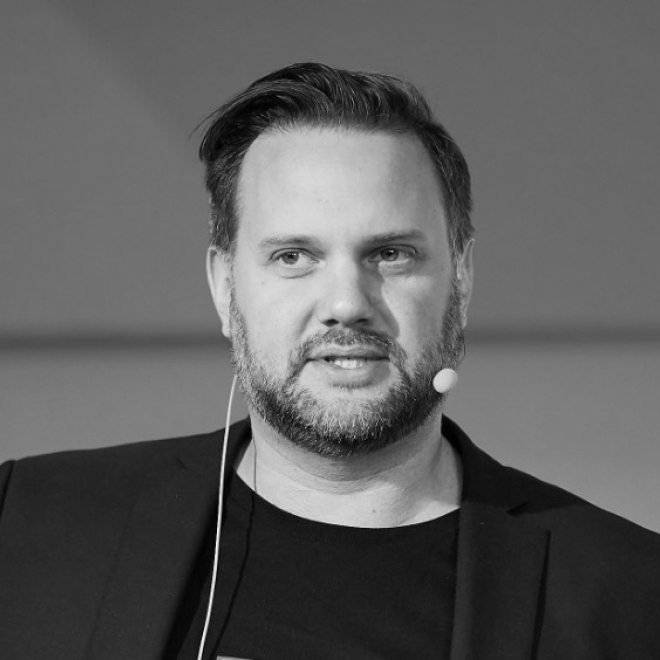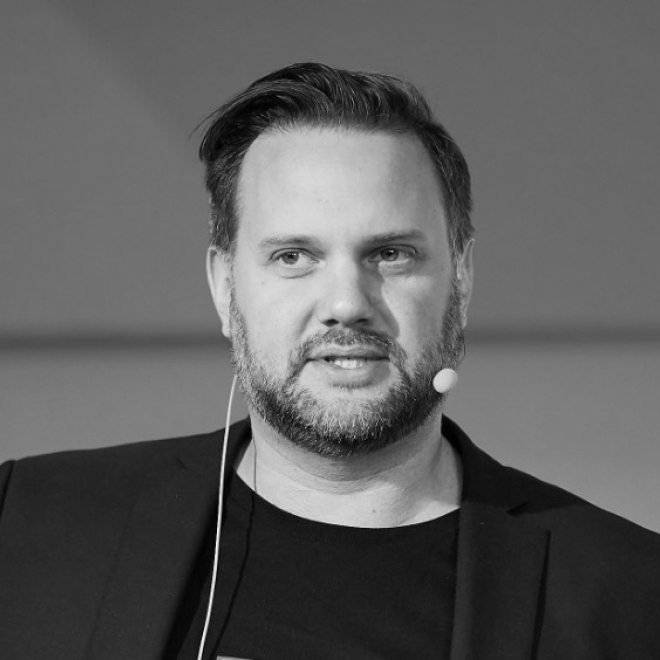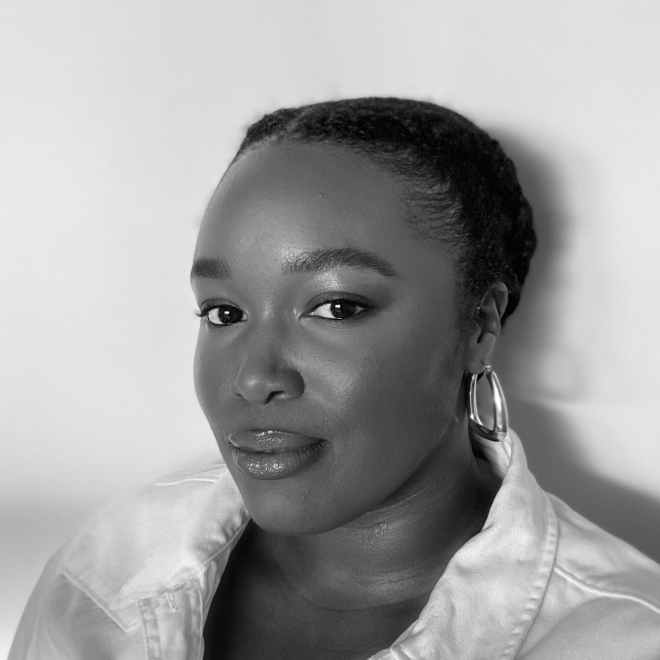 Data and Analytics Researcher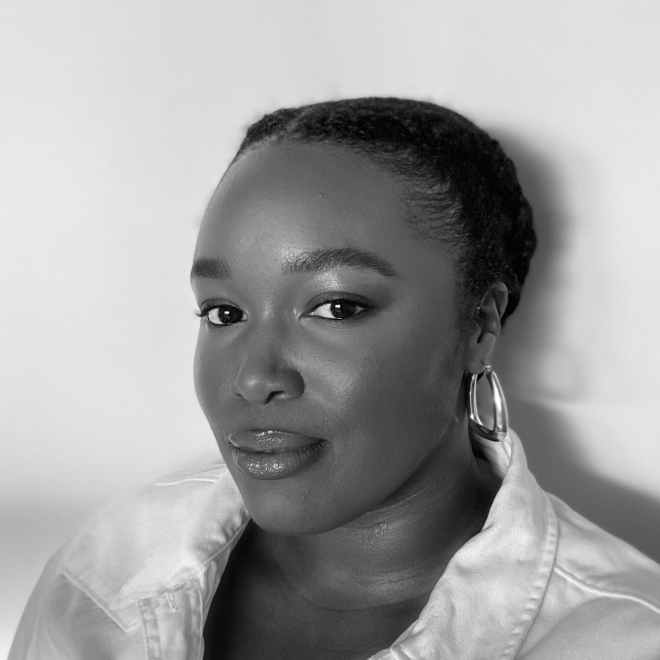 Deborah Olukan is a Data & Analytics Researcher for the World Ethical Data Foundation, committed to utilising Data Science and AI technologies to protect the most vulnerable in our societies. She believes in the introduction and integration of Ethical Frameworks into the standardly taught Data Science Lifecycle. Her interests include the examination of issues relating to fairness, transparency and privacy of algorithmic systems.
She is a PhD student at the University of Leeds in Data Analytics and Society. Her most recent work is aimed at exploring the impact of Heterogeneity and Parameter Identification in a specific type of computational model known as, Agent-based models. She holds a BSc in Economics from Swansea University, an MSc in Data Science and Analytics and an MSc in Data Analytics and Society.
Advisory Board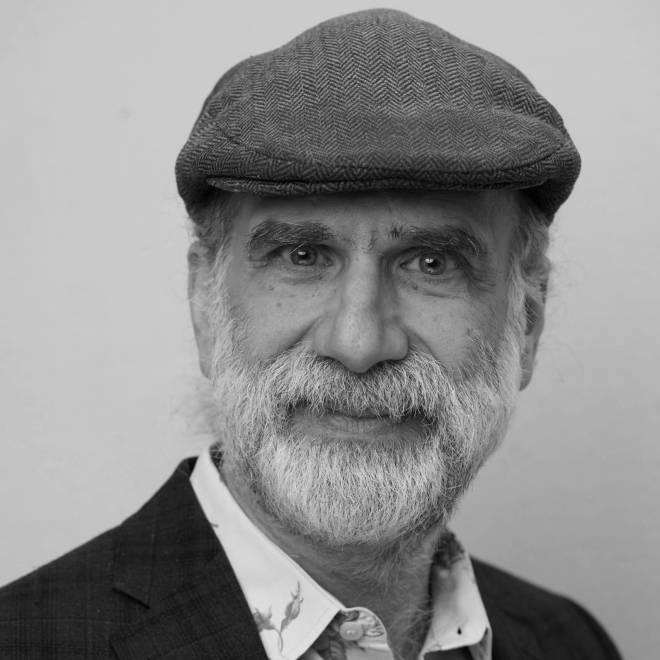 Fellow and Lecturer Harvard Kennedy School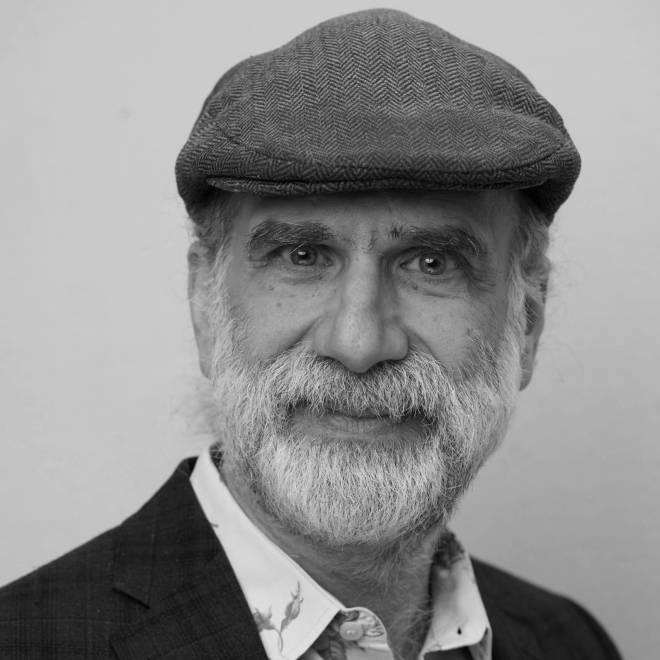 Bruce Schneier is an internationally renowned security technologist, called a "security guru" by the Economist. He is the New York Times best-selling author of 14 books -- including Click Here to Kill Everybody -- as well as hundreds of articles, essays, and academic papers. His influential newsletter Crypto-Gram and blog Schneier on Security are read by over 250,000 people. Schneier is a fellow at the Berkman-Klein Center for Internet and Society at Harvard University, a Lecturer in Public Policy at the Harvard Kennedy School, a board member of the Electronic Frontier Foundation and AccessNow, and an advisory board member of EPIC and VerifiedVoting.org. He is the Chief of Security Architecture at Inrupt, Inc.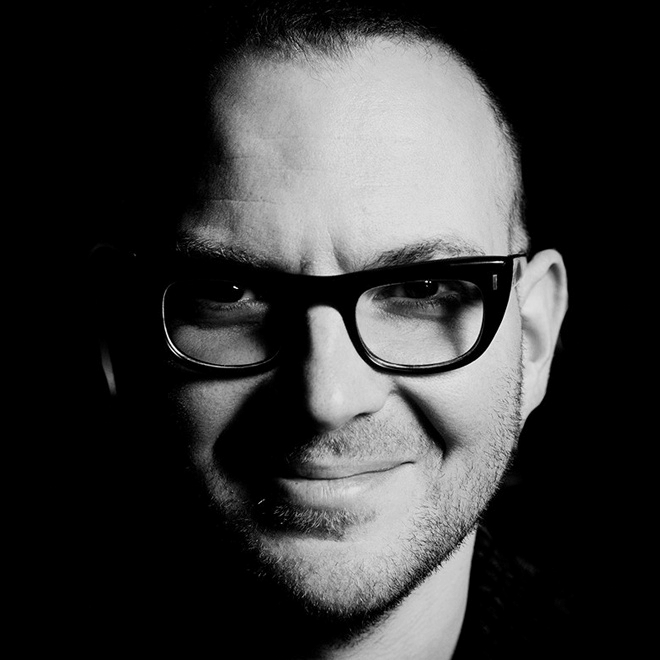 Novelist, Technology Activist, Boing Boing, EFF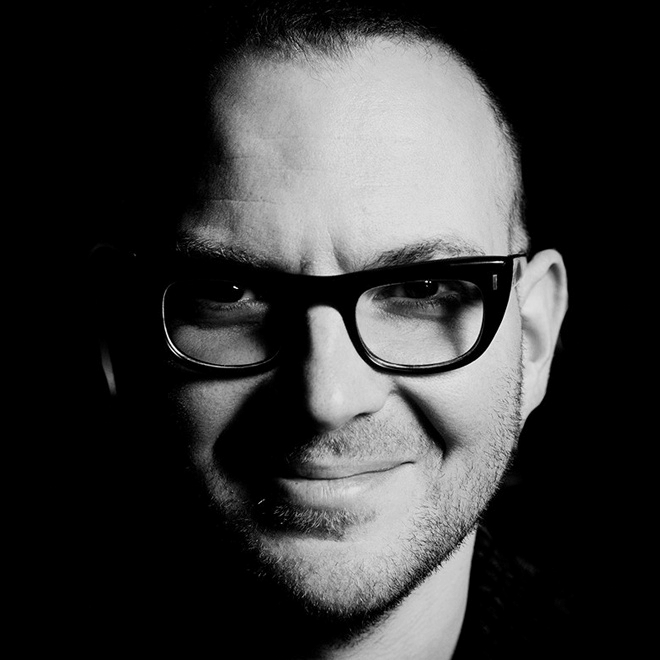 CORY DOCTOROW is a multi-award winning science-fiction novelist, blogger and technology activist. Co-editor of the popular blog Boing Boing, he contributes to many magazines, websites and newspapers. He is a special consultant to the Electronic Frontier Foundation, a non-profit group that defends freedom in technology law, policy, standards and treaties. Cory holds an honorary doctorate in computer science from the Open University (UK), where he is a visiting professor; he is also an MIT Media Lab research affiliate and a visiting professor of practice at the University of South Carolina's School of Library and Information Science. Born in Toronto, Canada, Cory now lives in Los Angeles. His recent books include 2019's Radicalized.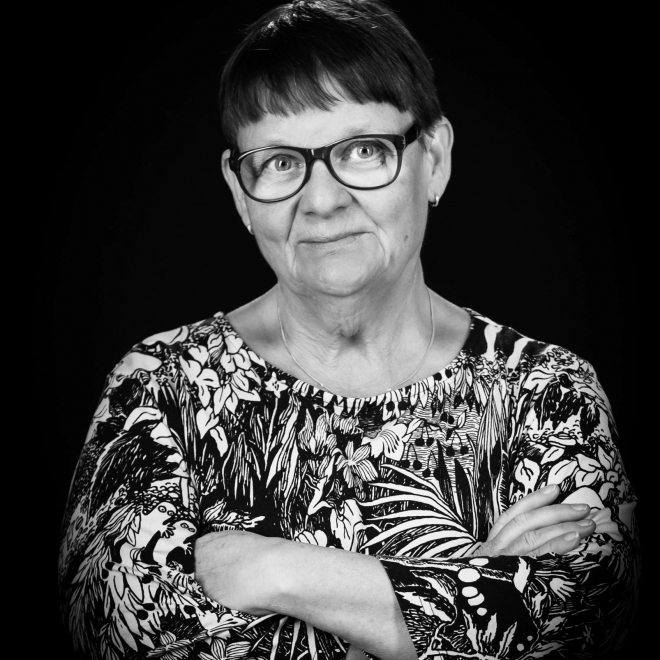 Anne-Marie Eklund Löwinder
Founder and CEO of Amelsec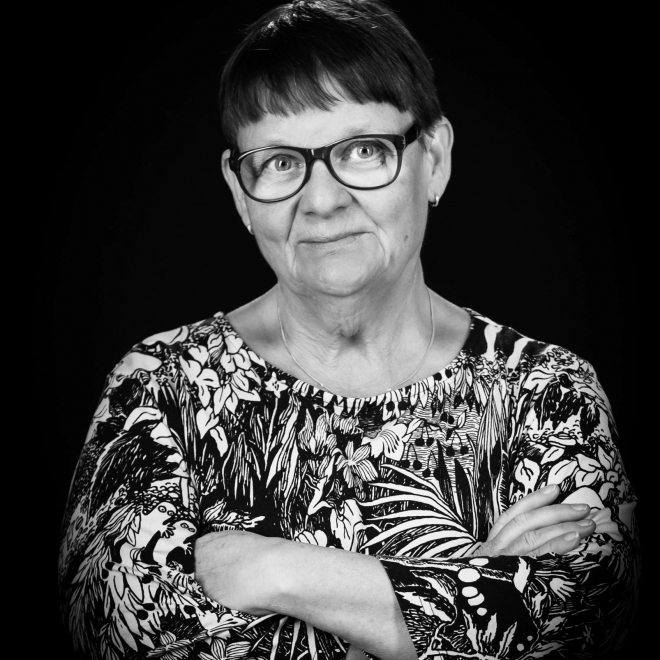 Anne-Marie Eklund Löwinder
Anne-Marie Eklund Löwinder is the founder and CEO of her own consultant firm Amelsec. Before that she was the Chief Information Security Officer at The Swedish Internet Foundation for almost 20 years. She is one of Sweden's leading experts on information and IT security. In 2013, Anne-Marie was the first Swede to be inducted into the Internet Hall of Fame.
She is a member of the Royal Swedish Academy of Engineering Sciences (IVA), Section XII, Information Technology. She is also a board member of the Swedish Law and Informatics Research Institute (IRI), of the Swedish Transport Administration, the Swedish Tax Agency, the Swedish Defence Materiel Administration, and a director of the board of .IE, the Irish Internet top level domain. She is a member of the information security council of the Swedish Civil Contingencies Agency (MSB) and she is appointed by the Swedish Ministry of Infrastructure as a member of the Swedish National Digitalisation Council.
In 2010 Anne-Marie was appointed and still serves as Trusted Community Representative by ICANN, in the role of Crypto Officer, where she participates in DNSSEC key generation for the internet root zone. She is also a member of The Registry Services Technical Evaluation Panel (RSTEP), a technical team under the GNSO (Generic Name Supporting Organization).
Anne-Marie has a degree in Computer Science from the University of Stockholm.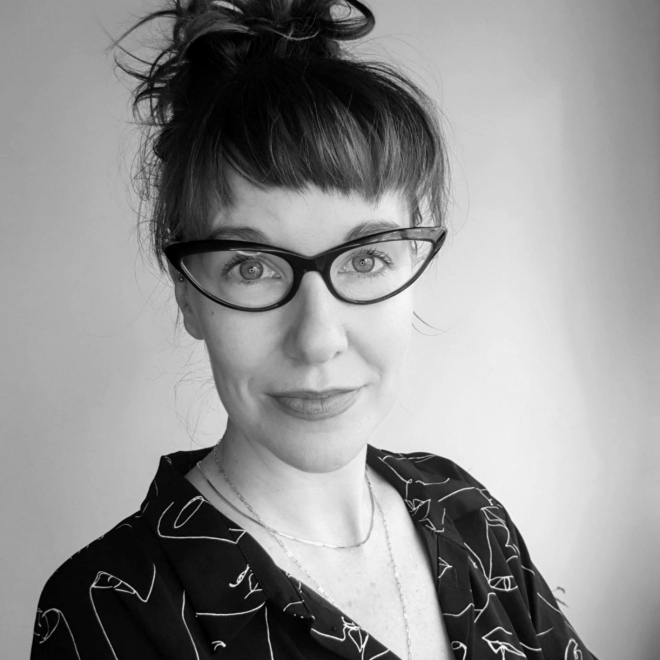 Director, Policy Leadership Aspiration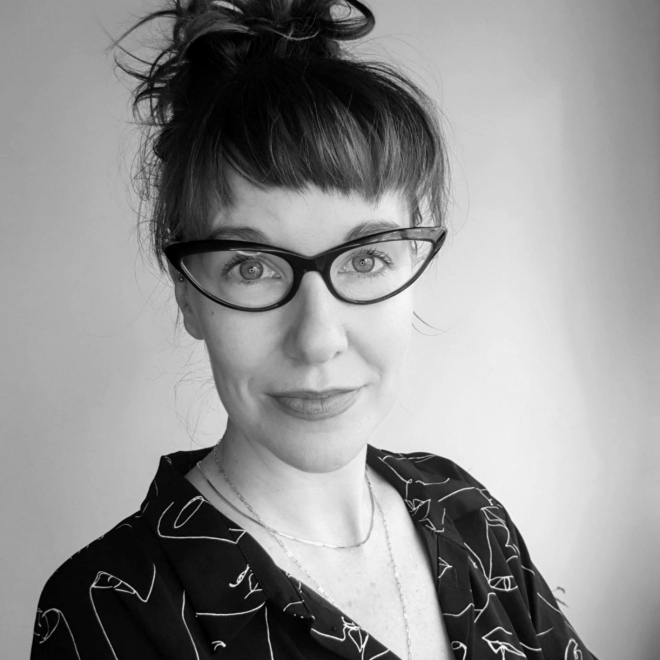 Raegan has worked as a tech-policy expert in Brussels for well over a decade, in various roles including the Director of Public Policy at Mozilla, and before that, at AccessNow, and European Digital Rights (EDRi). Currently she is incubating a policy leadership initiative at Aspiration, to support and empower under-represented voices in the EU digital policy space. She is a board member of EDRi and the Digital Freedom Fund, and is a graduate of the University of Vienna and the University of Leipzig, where she received her Masters in Global Studies.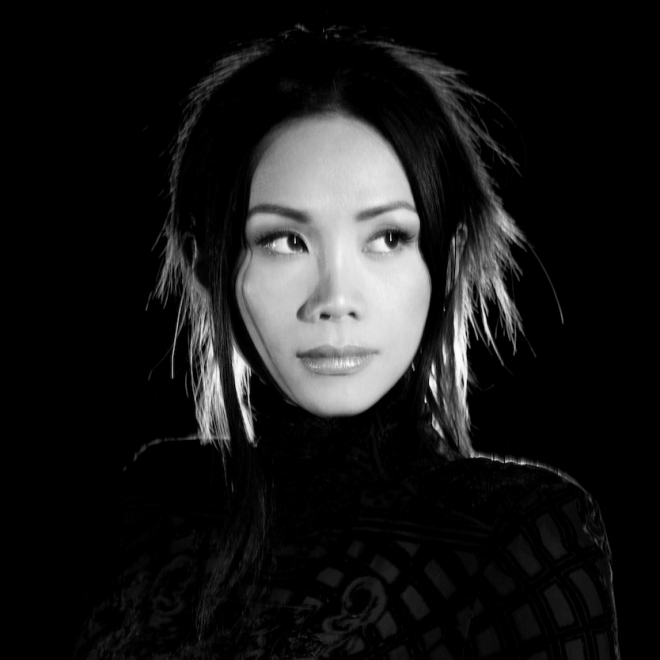 Concert Pianist, ex-hacker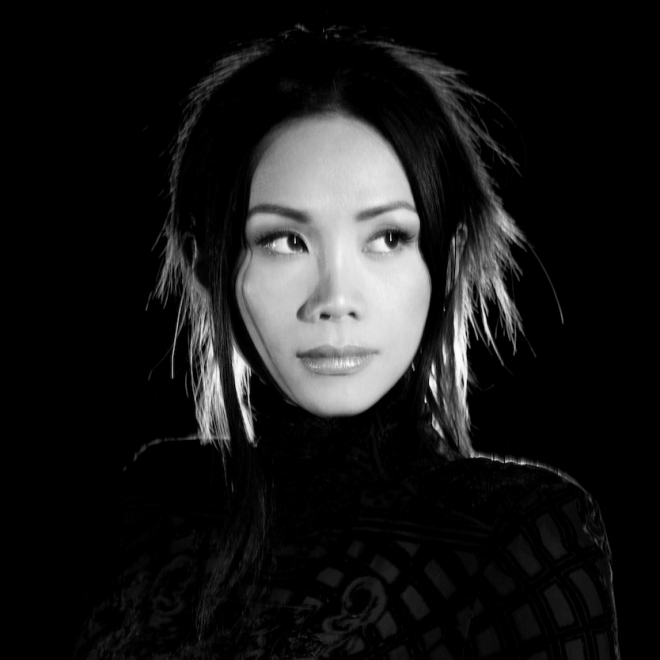 Serene is a concert pianist, ex-hacker, and creator of the Snowflake circumvention network. Years ago she integrated Snowflake into the Tor Project as its first use-case, in collaboration with colleagues across the community; since then having significant impact on internet freedom.

Previously, Serene taught herself to code at age 9, was hired by Google as a teenager, and became the first engineer of Google Ideas, as well as the first to quit; since then focusing on music, as well as numerous projects related to cybersecurity and otherwise.

Serene is an endorsed Bösendorfer Artist - the sole pianist without conservatory training - and concertizes regularly with orchestras around the world.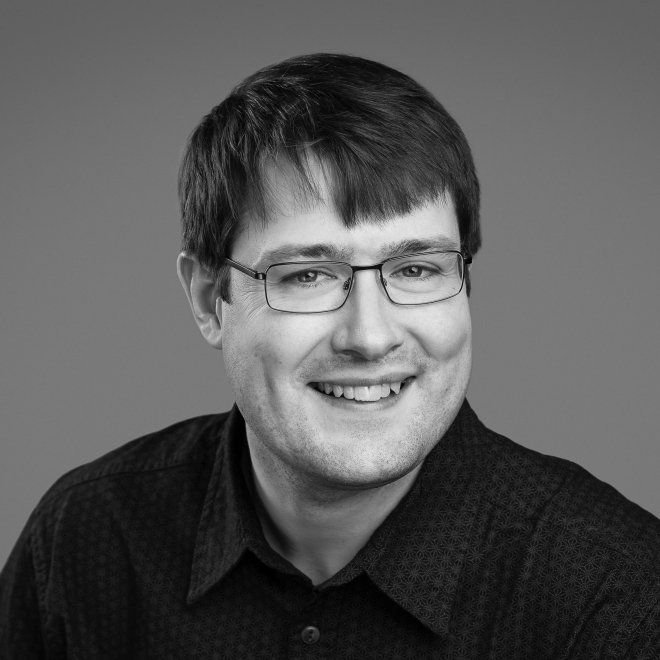 President, GNOME Foundation CEO at Endless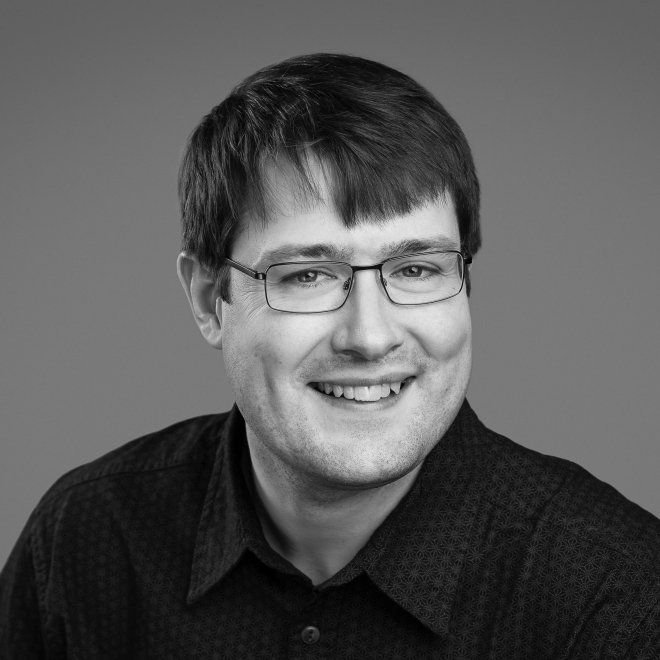 Rob McQueen currently serves as the President of the GNOME Foundation, a 501(c)(3) dedicated to building a Free and Open Source desktop for end users based on Linux. He is also the CEO of the Endless OS Foundation, a US non-profit dedicated to solving the barriers that prevent equitable access to technology and the education and opportunities offered by the digital economy. Rob is an experienced company leader and engineering manager, and has been a user, developer and advocate for a Free and Open Source desktop for nearly 20 years.
Rob founded the leading open-source consultancy firm Collabora in 2005 and as founder and CTO grew it to 100 people over 10 years, working with top-tier technology clients such as Intel, Google, ARM, HP and Nokia to help them build successful strategies for developing products based around Open Source software. He worked with Endless first in 2015 as a managing consultant and joined the Endless management team full-time on 2016 to achieve a wider impact on the world with his technical and commercial skills.
Rob is based in Cambridge, United Kingdom, and has a MA (Hons) in Computer Science from the University of Cambridge.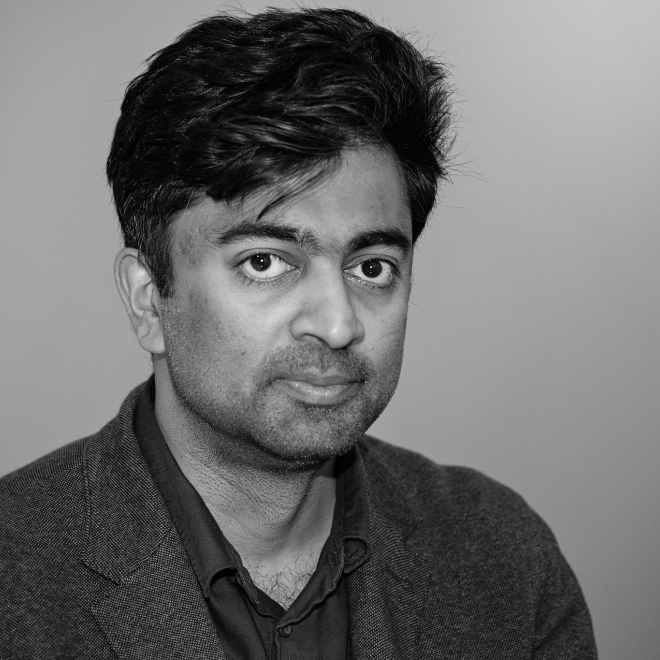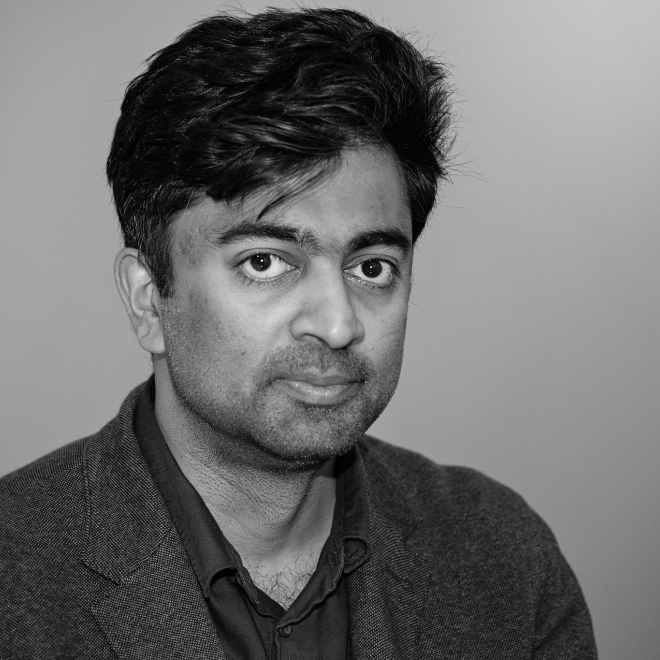 Anish Mohammed is an accomplished multidisciplinarian who has worked as a medical doctor, bioinformatician, strategy consultant, blockchain researcher, and cryptographer. He had spend the first half of his career researching cryptographic algorithms and protocols at three different research groups. He has also worked as a strategy consultant for Accenture and Capgemini. His research interests include Privacy-Preserving Machine Learning and Ethics of AI, and he is also a member of the advisory board of the Institute of Ethics and Emerging Technologies. Acknowledged UAV addict. His interests mostly focused on navigation algorithms for unmanned vehicles. These days he more focused on projects that involve security vs scalability vs consensus of blockchain, using smart contracts for AI safety and Cryptoeconomics. He has been involved in designing or auditing half a dozen blockchain protocols and more than a dozen distributed applications. He was also an early advisor to Ripple, Adjoint, Ocean Protocol, Arteria, Devv, reviewer of Ethereum Orange paper, and was one of the founding members of the UK Digital Currency Association. He is the co-founder of Ethicsnet and co-founder of R2 Labs. He is an adjutant faculty at Harbour Space and the head of research at the Information Sciences Institute at SRH Berlin.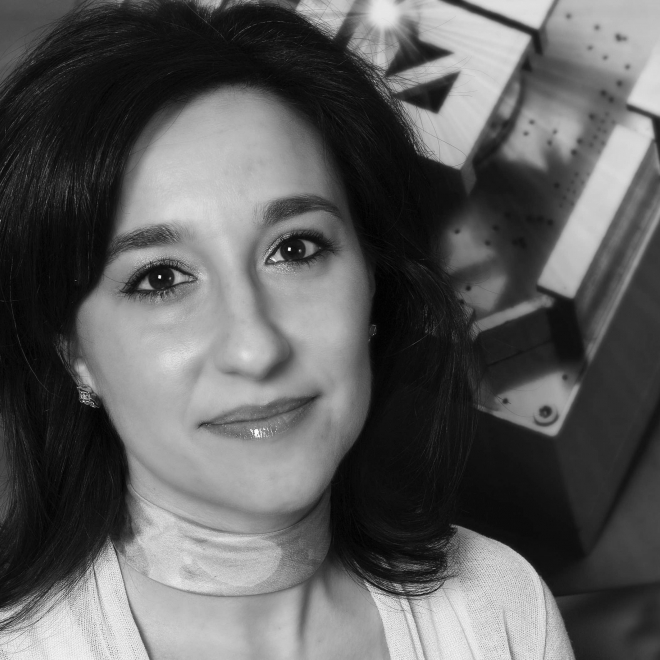 Sr Director of AI and Data Science at Shutterstock; Global President of Women in AI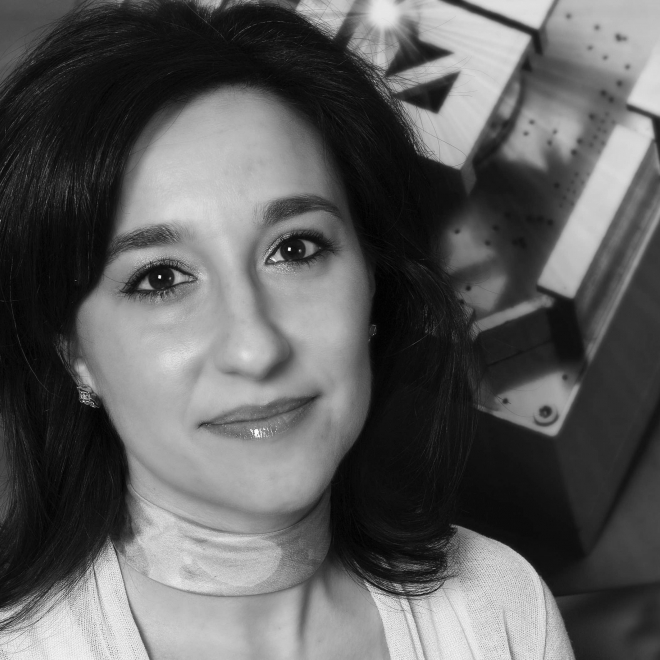 Alessandra Sala is the Director of AI and Data Science at Shutterstock, Technology Advisory Board Member at CeADAR, the Ambassador of Women in AI in Ireland, and a board member of Nokia AI and Ethics. In the past Alessandra was a Head of Analytics Research at Nokia Bell Labs. She has more than ten years of experience in research and innovation, in both academia and industry, specifically on advanced analytics and ML, customer experience, AI-based automation of cloud applications, and machine learning for networks automation. She has strong experience with a wide range of telco products and systems while managing diverse teams in multiple locations. Alessandra has been the recipient of several technical awards and has been selected by three leadership and innovation programs. In 2017 Alessandra received the ITP Innovator of the Year award for her record of transferring innovation from research to business. She is an editor of IEEE Transaction on Network Science and Engineering special issues, a judging committee member for several international conferences, journals and internal innovation competitions, and serves as an advisory board member for the World Ethical Data Foundation.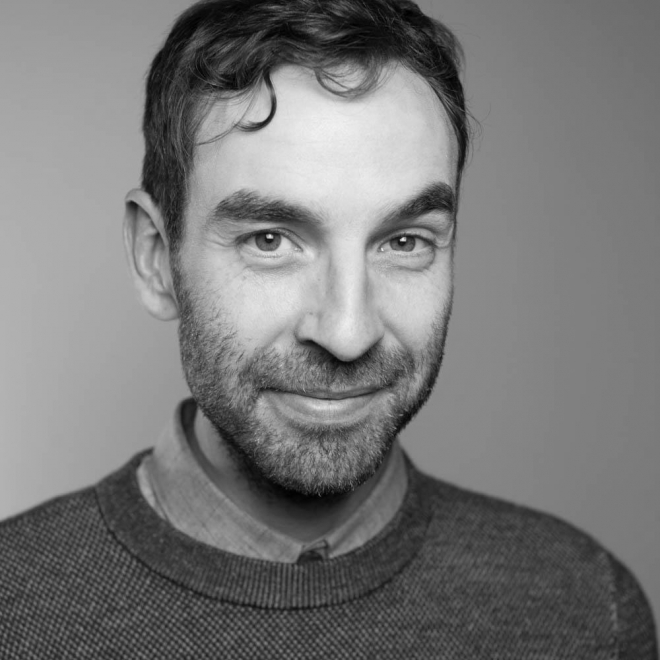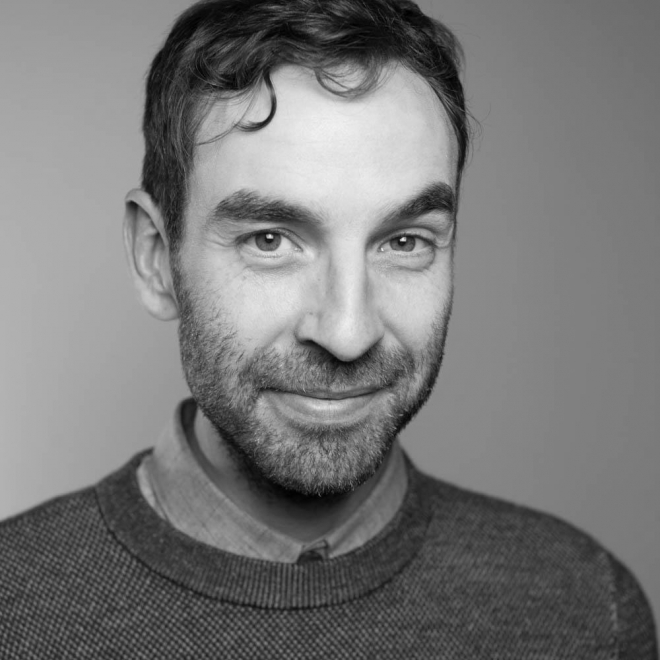 Vince Lynch is CEO of IV.AI, The platform for AI Powered Decision Making. IV.AI is trusted by the smartest executives globally in 156 languages at companies including Netflix, Uber, Samsung, Disney, Walmart, Capital One, Estée Lauder, Telephonica, and Toyota.
Lynch has worked in the AI space for eleven years, he was host of the AI Review and has been featured in Wired, The Washington Post, TechCrunch, and Forbes discussing the value of NLP, managing bias, and deploying ethical AI. He previously worked with Spotify, Rogers, The Times of India, and Virgin.