When Robert Mugabe was toppled as president of Zimbabwe by a military coup in November 2017, Emmerson Mnangagwa took charge of the ruling Zanu-PF party and declared a new dawn of freedom and prosperity. Less than two years later, Mnangagwa leads a government that is moving quickly to import foreign surveillance technology and displaying a worrying inclination to limit internet access in order to quell political unrest.
Mugabe had begun to experiment with social media shutdowns in July 2016 when, amid a crippling labour strike, authorities temporarily suspended access to WhatsApp. In January 2019, after days of protests over a doubling of fuel prices, Mnangagwa's security forces launched a crackdown in which 12 people were killed and 600 were arrested. His government then shut down the internet in three phases.
Social media platforms including Facebook, Twitter and WhatsApp were blocked on mobile phone networks in major cities. Then wi-fi connections were slowed and finally the internet was closed down nationwide. Partial internet service was restored after a week, but social media was inaccessible for a further three days until Zimbabwe's high court ruled the shutdown unlawful.
Strive Masiyiwa, founder of Econet Wireless, the country's biggest mobile provider, said in a Facebook post that "acts of government" compelled the company to switch off the internet. "Non-compliance would result in imprisonment of our managers on the ground for three years," he wrote. The company itself informed customers by text message: "We are obliged to act when directed to do so and the matter is beyond our control."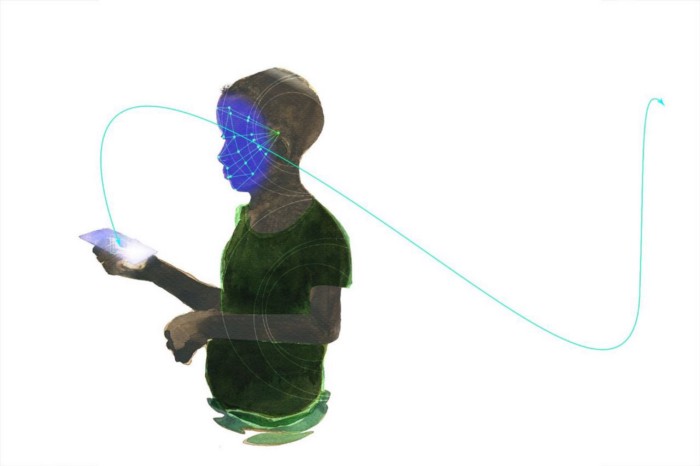 Activists and researchers now fear Mnangagwa's government will only exert more control over internet access. According to Jeffrey Smith, founding director of Vanguard Africa, a foundation advocating for open democracy, "Shutting down the internet has become a go-to tactic. Robert Mugabe, who was rightly reviled for the human rights abuses, did not go so far as to order a blackout. The new government has shown zero political will to protect the rights."
January's shutdown might foretell Zimbabwe's future, warns Arthur Gwagwa, a cyberthreat modelling expert and Open Technology Fund fellow at Kenya's Strathmore University Law School. "Arrests, torture and beatings were perpetrated under the shadow of the shutdown, so people are fearful. They are beginning to resign to the militarized state, mentally preparing for it."
As the government also enlists foreign firms from China and Japan to help build a surveillance state, there is concern that what lies ahead could be worse than the Mugabe era.
In November 2018, Toshiyuki Iwado, Japan's ambassador to Zimbabwe, delivered a grant of cybersecurity equipment worth US$3.6m to Zimbabwean finance minister Mthuli Ncube. Iwado hoped the technology would be used to track illegal trade in wildlife, counterfeit goods, vehicle theft and human trafficking.
Kazembe Kazembe, Zimbabwe's minister of communication technologies, expressed different ambitions, saying police would use the technology to enhance digital forensics, establish facial recognition systems and create a data-sharing platform. It would also allow the government to listen to electronic devices to cut crime, including animal smuggling into Zimbabwe.
"Although Japan has not been Zimbabwe's ally in repressing its people, Japan may not be able to control the nefarious objectives towards which its technology may be employed," says Gwagwa. For example, "Pro-democracy activists, in the eyes of the government, may be classified as part of the smugglers."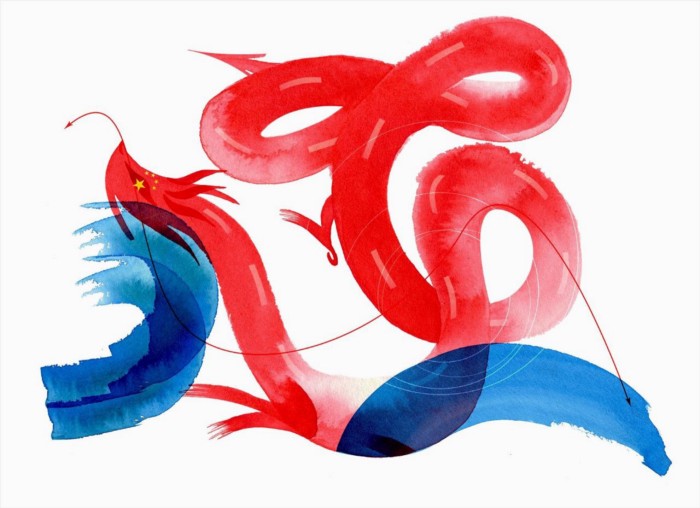 Meanwhile, China's Global Times reported earlier this year that Guangzhou-based Cloud Walk Technology had agreed to provide facial recognition software for use in public spaces around Zimbabwe. The deal falls under China's 'Belt and Road' soft-power initiative, which has helped make it the single biggest investor in the Zimbabwean economy, pouring billions of dollars into diamond and platinum mines, highways and electricity-generating dams.
According to Zimbabwean technology blogger Farai Mudzingwa, the Cloud Walk deal could mean Zimbabwe becomes one of the first countries in the world to use 3D software, which is better than older 2D facial recognition at reading dark-skinned faces. As with the Japanese technology, Zimbabwe's government said Cloud Walk's software would improve its ability to identify suspicious individuals at border crossings and airports, and thus counter wildlife trafficking. In return, however, activists fear large amounts of private data will be taken from Zimbabwean citizens as Cloud Walk's algorithm is trained, and handed to an unaccountable foreign organization. Cloud Walk did not respond to a request for comment.
China has described its export of artificial intelligence (AI) as "win-win diplomacy". As Gwagwa explains, such deals allow the Chinese government to "use developing countries as laboratories to improve its surveillance technologies. Given the alarming trends in the use of digital identifiers and data analytics in Africa, China's export of AI technology should be cause for concern." Chinese companies have signed similar deals in Angola and Ethiopia.
Back in Zimbabwe, Valerio Sibanda, commander of the national army, has also embraced cyber technology. "At our institutions of training, we are training our officers to be able to deal with this new threat we call cyber warfare, where the weapons are not necessarily guns but basically information and communication technology."
The military demonstrated its cyber-technological prowess during the 2017 coup that removed Mugabe from power. Although Zimbabwean law requires the military to be non-partisan, the army generals who led the coup subsequently became one of Mnangagwa's senior ministers and his vice-president. "The Zimbabwe army reframed its coup as a constitutionally mandated power transfer rather than a seizure," says Gwagwa. "Rather than cut access to the web, the military allowed a free flow of online information; carefully crafted discourses and opinions. Crucially, it used soft power. It allowed citizens freedom of social media as a grand strategy to allow a fast-paced exchange of information. This was key to ensure local and global acceptance of the coup."
In particular, the army deployed a notorious brigade of Twitter trolls to provide real-time updates in support of the view that the coup was a popular rejection of the autocratic Mugabe. Known as 'varakashi' ('destroyers'), the trolls may only number a few hundred or thousand, but Zimbabwe's Twitter community is small. When an online conversation turns critical of the government, the varakashi appear with a remit to muzzle, confuse and ultimately end the discussion.
During the coup, civilians were also encouraged onto the streets to celebrate in front of international TV cameras, which were allowed into the country having previously been banned. For Gwagwa, "This is a clear example of the impact authority-led information manipulation has on the public during popular uprisings." Under the impression that the coup was a people-led transfer of power, neighbouring countries chose not to intervene and a template for manipulating digital communications for political purposes was established.
Supported by a military that has learnt how to influence online conversations, Mnangagwa's government has discovered the internet's kill switch and is helping to squeeze the founding freedoms and global status of the worldwide web. The Zimbabwean state is not alone in isolating its citizens to protect itself: global digital rights group Access Now has reported 21 internet shutdowns across Africa in 2018, up from 13 in 2017. Meanwhile, the Chinese surveillance technology that Zimbabwe is helping to perfect knows no geographical boundaries and has the potential to encroach on the day-to-day freedoms of citizens around the world.
Ray Mwareya is an internet rights journalist and recipient of the 2016 UN Correspondents Association Media Prize. A delegate to the 2016 Forum on Internet Freedom in Africa, that same year he was a fellow of the Global Exhibition on Online Surveillance at the Karlsruhe Institute of Technology in Germany. His work appears in the Financial Times, the Guardian, One World Netherlands, and Reuters. Ray is Africa correspondent for World Ethical Data.