We are pleased to announce the partnership between the World Ethical Data Foundation (WEDF) and the Swarm Foundation, driven by our shared commitment to protect human rights in the digital age and to provide information in a way that is accessible to everyone, regardless of geographical location, financial status, or any other barriers.
Building upon their support of our flagship forum last year, the Swarm Foundation will now also lend its expertise in decentralised, serverless, censorship-resistant data storage technologies, as we explore suitable storage models for our ongoing research and development project, ERA (the Ethics and Rights Architecture). 
Additionally, the Swarm Foundation has generously awarded a grant that will greatly strengthen WEDF's work towards ERA's language-neutral taxonomy for human rights and fundamental freedoms related information. This taxonomy will not only become an integral part of ERA's technology but will also serve as a valuable analogue tool for those working on the ground in preserving and making human rights information accessible in an increasingly computerised age.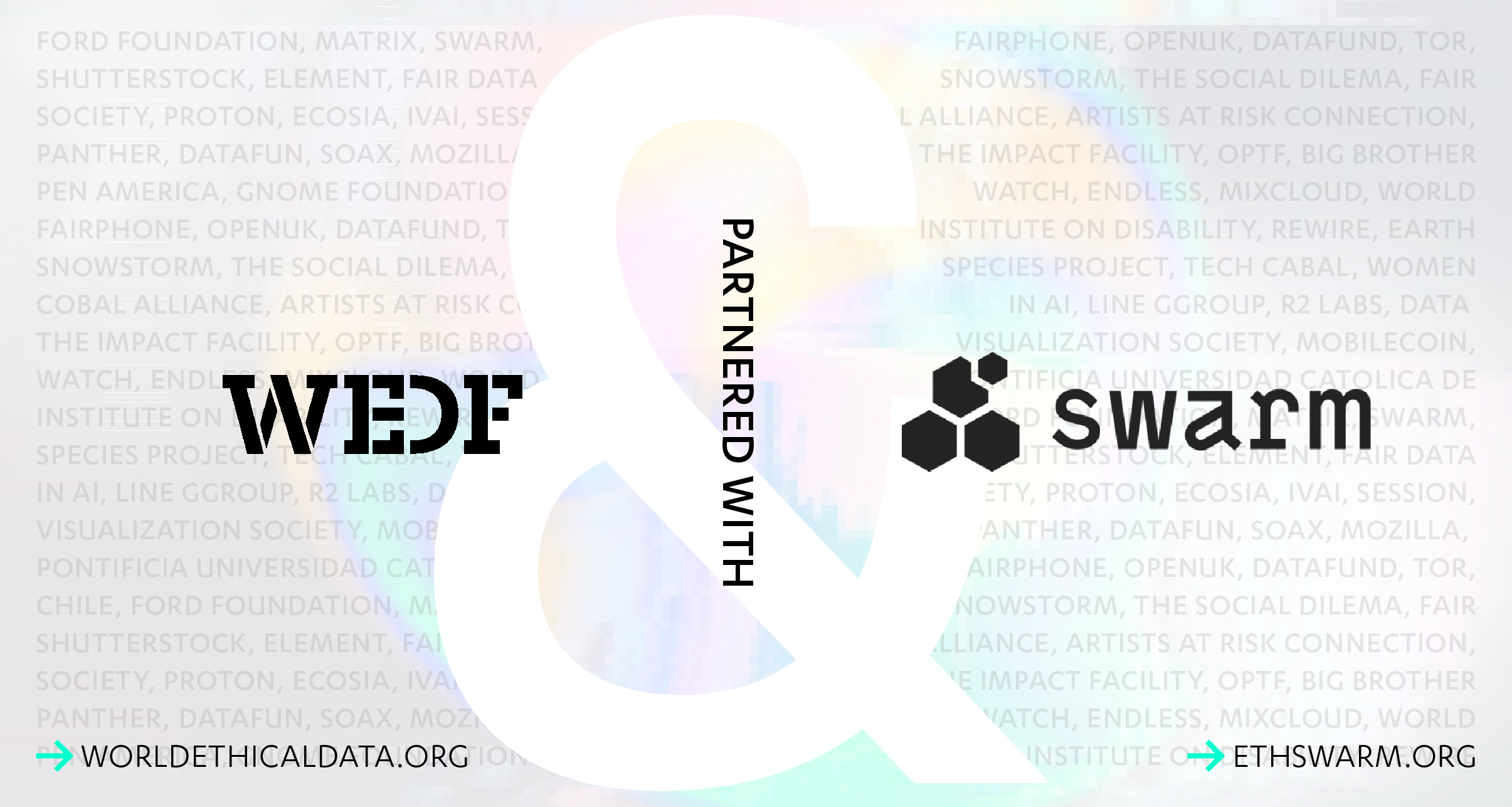 In a world where our values face unprecedented challenges from authoritarian regimes and less scrupulous companies alike, collaboration among organisations with shared just goals is utterly crucial. Only through collective support and collaboration can we truly make a difference, and this partnership reaffirms WEDF's commitment to building a fairer data economy that respects privacy, accessibility, digital sovereignty, and data interoperability. By working together with Swarm and all of our other partners, we will continue to safeguard human rights in the digital space and create a more inclusive and ethical online environment.